Dental Implants
Cosmetic Enameloplasty
Story: This is a cosmetic procedure. In just a couple of minutes you can get this result.
Story: This is a painless minor procedure, the results are quick. Using sand paper disc give shape to teeth makes big difference in appearance
Story: Quick, Painless, Beautiful Results
Regular Cleaning of Teeth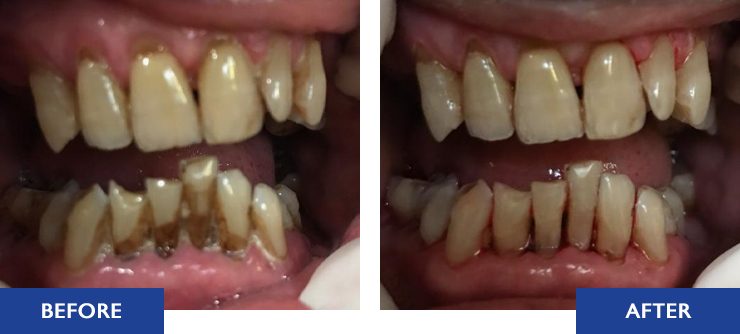 Veneers
Story: Lumineers temp applied while lab is making permanent Lumineers
Bleaching of Teeth
Cavity
Composite Fillings
Story: A young male patient came to our office with a broken tooth. He had a filling come off. We did composite filling to his tooth.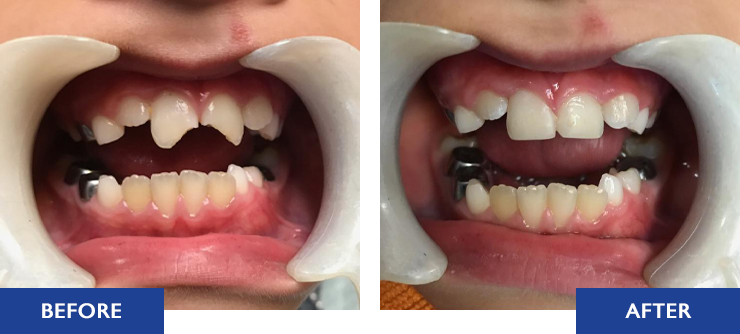 Story: A 10-year-old boy fell from a bicycle & broke two front teeth. His parents came rushing to the office, and fixed his teeth with composite fillings.
Prevention: Kids at this age are vulnerable to these kinds of accidents by bicycle or any sport. Always wear a sports guard before playing sports/cycling to prevent this type of accident.
Story: Simple composite fillings changed not only appearance but also confidence
Story: Simple composite fillings can improve esthetic appearances
Multiple Caries
Tooth Restorations
Story: 12 years old boy broke His front tooth playing Basket Ball. Mom rushed him to our office and the tooth was fixed with a direct composite technique without any pain or anesthesia
Crowns and Bridges
Story: Man aged 40 lost several teeth. Crown and bridges changed his life, the bridge was made from Zirconia crowns. Patient was very happy.