It's always sunny in Chino Hills: Experience the lighter side of dentistry with nine dad/dental jokes!
At Sunny Family Dental, our team, led by Dr. Uday Shah, lives up to our name. You can be excellent at delivering care without being stodgy or impersonal. We truly bring a sunny touch to all that we do and with every time we engage with our valued patients, individuals and their families from throughout the Chino Hills, California area and beyond.
Let us be your ray of sunshine. Live and laugh on the "lighter side." Courtesy of our team, we bring to you a few "punny" jokes (OK, dad jokes!). We think some laughter and smiles look great on you, too.
Enjoy, and try not to roll your eyes too much at our industry's equivalent of lawyer jokes. See, we can poke fun at ourselves, too! Laughing is the best medicine and, we believe, one of the keys to a long, meaningful, rich, and full life.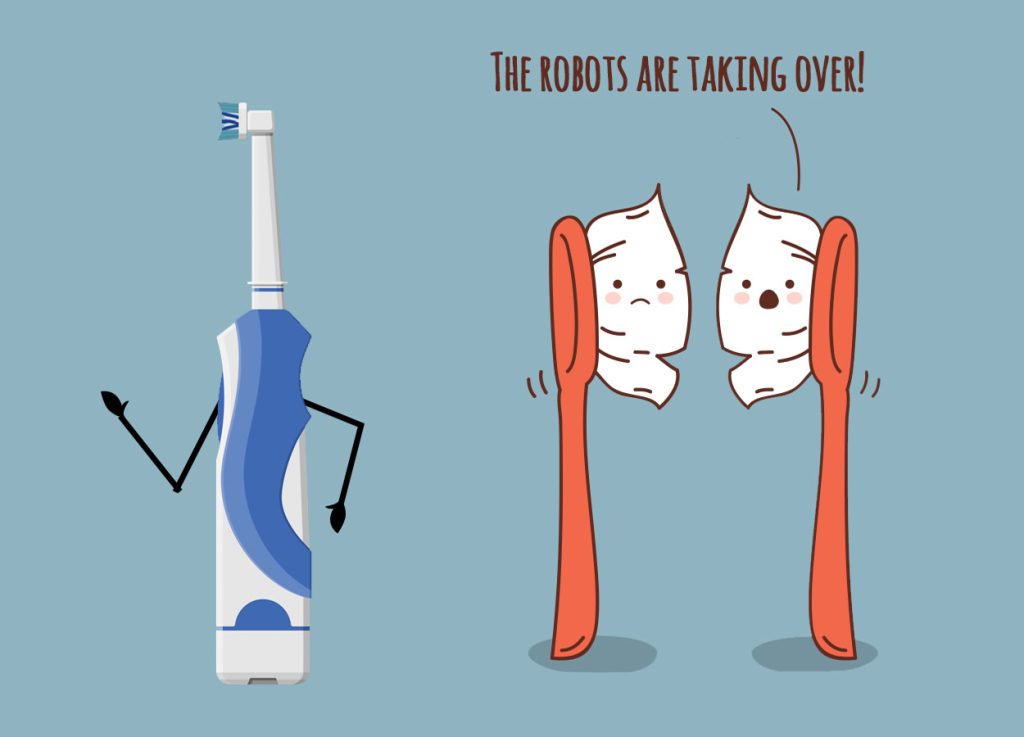 What did the California dentist of the year get?
A solid plaque!


Why do pies cross the road (to get to the dentist)?
For their fillings, of course!


What would you call toothless bears?
GUMMY bears!


This Halloween, Janie had 24 candy bars. But she ate 12 of them. Now, what does Janie have?
Cavities, lots of 'em!


Riddle me this: I have teeth. But I can't eat. What am I?
A comb!


What did the snarky tooth say to the meddling probe?
Quit prodding me! You're really getting on my last nerve!


Dentist: You need a crown!
Me: I know! That's what I've been telling everybody!


What is a dentist's favorite food?
Potatoes! After all, they are so filling.


Brush in the evening. Keep your teeth. Brush in the morning. Keep your …
… friends!
Visit this page and site often for more funny videos, side-splitting (not tooth-splitting!) cartoons, and jokes your dad wished he had invented. And don't forget to see us in person. Sunny Family Dental makes and supports smiles that are bright, like the sunshine. You'll smile proudly and laugh without holding back when you have teeth and gums that are healthy and look great.
Give us a call at (909) 679-3447. Or, reach out to us from this website. Either way, we want to hear from you! And bring your best, er, worst dental joke with you.