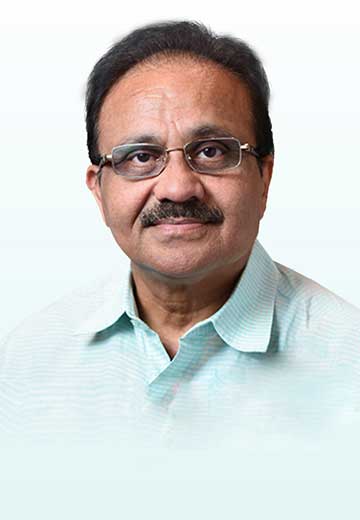 Dr. Uday Shah
Dentist and Owner
Dr. Uday Shah has 35 years of experience in various facets of Clinical Dentistry. He has been running Sunny Family Dental since 2009.
Doctor Shah graduated from Government Dental College in India in 1980. He finished his Master's Degree in Periodontics and emigrated to the United States in 1985. His studies began at NYU School of Dentistry before he received his Dental license in the State of Arizona and moved there in 1987. He moved to California in 1991 and started a practice in Moreno Valley, CA where he worked for 17 years and turned a small office with no patients into a multi-specialty facility with 38,000 patients on record.
The Doctor has earned 2 fellowships in Implant Dentistry: An Associate Fellowship from the American Academy of Implant Dentistry (AFAAID) in 2010 and a Fellowship of International Congress of Oral Implantology (FICOI) in 2012. Dr. Shah is also a member of the ADA and CDA. Through his career, Dr. Shah has earned numerous awards and honorable distinctions and for several years he has taught Cosmetic and Implant Dentistry.
Dr. Shah is married with 2 grown children. He enjoys yoga, playing musical instruments, traveling and lecturing on healthy living. His goal is to make his patient's health and keep them healthy by educating, training and motivating them.
When he started Sunny Family Dental, Dr. Shah was looking to create a welcoming environment that provided the best dental care with the latest dental technology for helping patients smile their best!